common questions
1.Name age address occupation
2.Whats your sufferings
3.How long you are suffering from this
4.How it started
5.Is it painful at all
6.Is there any thing alike any where else
7.Does it go back/changes in size
8.Did you have any treatment before for this
9.family history
10.any other relevant query
.Voice change
.Which one you prefer hot/cold
.Any problem with bowel/mens
10.examination
   i.local
Never forget tracheal position and retrosternal extension
No need to potrude tongue if its not mid line swelling
No need to see eye signs if mobeus is not positive
INSPECTION
Inspection(start with skin condition,end with special tests like caugh,deglutation/potrution of tongue)-7S
1.single/multiple
2.site
3.size
4.shape
5.spread(border/edge/extent)
6.skin condition(colour change,discharge,punctum,hair distribution,scar,visible engorged vein,pulsation)
7.special(caugh impulse,deglutation,potrution of tongue)
there is a swelling in the right side of neck
About 3 x 3 cm in size
Globular in shape
Extends medially about 1 cm left to midline
Laterally upto anterior border of rt SCM
Bellow up to rt sternoclavicular joint
Margin is well defined and rounded
Overlying skin is normal(no scar,pigmentation,engorged vein,visible pulsation,normal hair distribution and no dischargeing point
It moves up and down with deglutation but doesn't move with potrusion of tongue
palpation
Palpation(start with back of hand/temparature and end with lymph node/distal pulse/sensation/joint movement)-11T
1.temparature
2.tenderness
3.Top/surface
4.texture/consistency
5.temper/flactuation(if soft in consistency)
6.transillumination
7.thrill9expansibility/pulsatality)
8.twiching(compressible/reduciblity)
9.tap
10.tethering(overlying skin/underlying structure at contraction against resistance)
11.special9distal pulse/sensation/joint movement/draining lymph node
 From front
Local temparature is not raised compared with fore head
Non tender
Trachea-central in position
No retrosternal extension
Berry's sign is negative
From back
Margin – well defined
Surface is smooth
Firm in consistency
Free from overlying skin
And underlying structure(moves while contracting underlying muscles-by pressing left cheek and chin against resistance
Cochers test is negative
Mobius sign is negative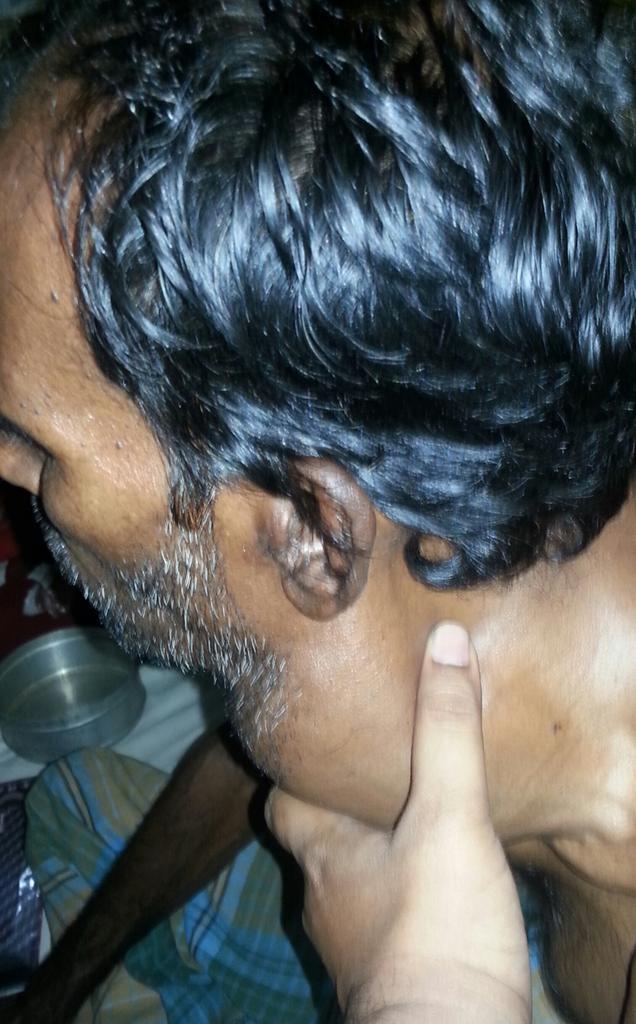 percussion
Auscultation
ii.other systemic examinations
11.provisional diagnosis
My clinical diagnosis is solitary thyroid nodule of right lobe
12.differentials
 solid                                                                                                   cystic
colloid nodule                                                                                thyroid cyst
benign tumor of thyroid(follicular adenoma)
carcinoma thyroid
solid-70%                                                                                    cystic  (30%)–
colloidal 50%
malignant-10-15%
13.investigation
a.For confirmation of diagnosis
FNAC(sensitivity-68-98% and specificity is 72-100%)
if inconclusive then repeat if still inconclusive go for true cut needle  biopsy if not still confirmed go for lobectomy/hemithyroidectomy biopsy
USG
thyroid function test
TSH if normal then no need to do T3/T4
but if TSH is hypo / hyper then T3 and T4 are informative
b.For detection of distant Extension
xray neck (A/P and lateral view ) for tracheal deviasion
CT(for cervical and retrosternal extension)
MRI(for cervical and retrosternal extension)
indirect laryngoscopy- for vocal cord status
c.For diagnosis of Co morbidities/end organ damage
d.For Fitness
e.For follow up /prognosis
thyroglobulin(>3ngm is significant for residula/recurrent/ectopic thyroid tissue)
whole body scanning
f.For planning
14.confirmatory diagnosis
15.treatment plan
• a.general management
• b.control of symptom
• c.control of co morbidities
make the patient euthyroid
• d.definitive management planning and execution
1.nodular
a. single nodule-
i.FNAC -negative-wait and watch 6 monthly follow up
lobectomy(affected lobe ) if there is unsightyness / pressure effect
ii.positive but benign
confined to one lobe-hemithyroidectomy(affected lobe + isthmus)
confined to isthmus-isthmusectomy(isthmus+tissue from both sides)
iii.inconclusive/follicular adenoma-hemithyroidectomy(affected lobe + isthmus) followed by frozen section biopsy-if still inconclusive wait for biopsy report and if malignant-near/subtotal thyroidectomy(±LLTRT in endemic area)/total thyroidectomy/FSB+ve-(TT±RND+LLTRT+RFP)
±radical neck dissection followed by lifelong thyroid replacement therapy under regular follow up protocol
(TT±RND+LLTRT+RFP)
iv.FNAC positive and malignant-(TT±RND+LLTRT+RFP)
b.multinodular goiter
both lobe-STT/NTT/(TT±RND+LLTRT+RFP)
both lobe but one lobe more affected-lobectomy in prominent lobe +STT on other other lobe
2.papillary ca.
criteria 1(<40years,<1cm,intrathyroidal,unifocal,well differentiated ,no extra thyroidal extension)-lobectomy±TRT
criteria 2(>40years,>1cm,intrathyroidal,multiifocal,not well differentiated , extra thyroidal extension)-(TT/NTT/STT
±RND+LLTRT+RFP)
16.follow up
1st week after surgery
TG -3 monthly
differentiated tumor in one lobe-ideal is TT/lobectomy+biopsy
6 monthly for 2 years
1yearly for next 3 tears
components
i.history
ii.physical examinations
iii.investigations
thyroglobulin
WBS(whole body scanning)
CT/MRI helpful
steps:
after 1 week of surgery assay TG and then WBS
if both are normal normal start TRT and continue  and next follow up after 1 year
if TG  high(>3ngm/L) go for WBS if residual thyroid tissue is found go for RIA(radio iodine ablation) and start TRT with T4(long acting)/T3(short acting 60-80mgm/day))
after 3 months re assay of TG if high stop I thyroxine(T4) 1 month prior/swith to T3(tri iodo thyronine) and stop just 7 days prior and then go for WBS if residual/recurrent/metastatic tissue found go for RIA
and start TRT(thyroid replacement therapy)
next TG after 3 months and next FU after 6 months  thus 6 monthly for 1st 2 years and then 1 yearly for next 3 years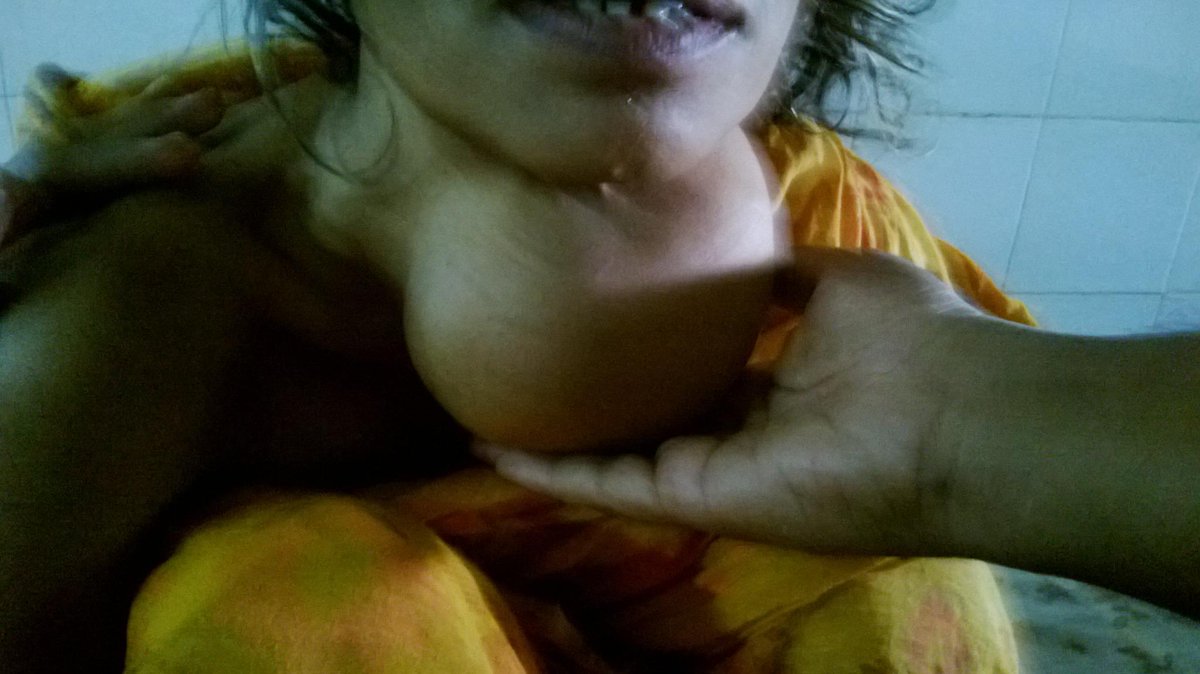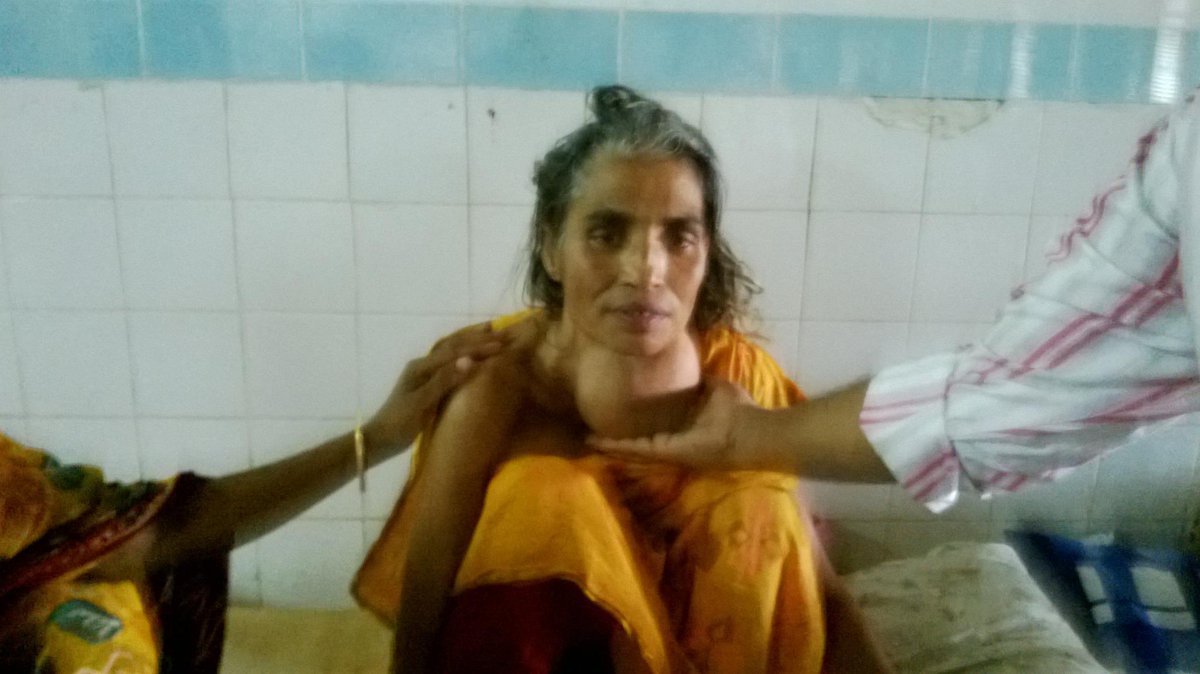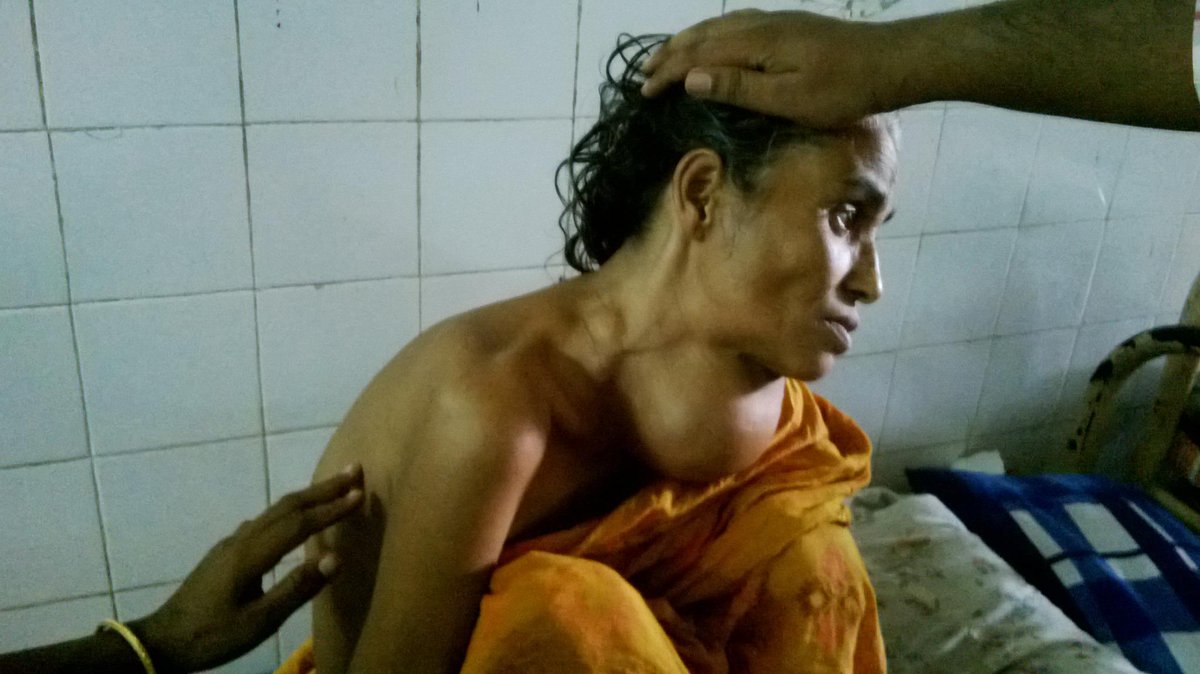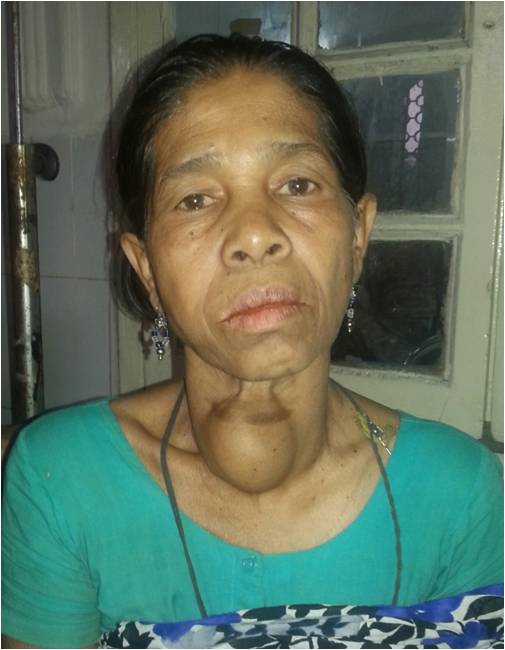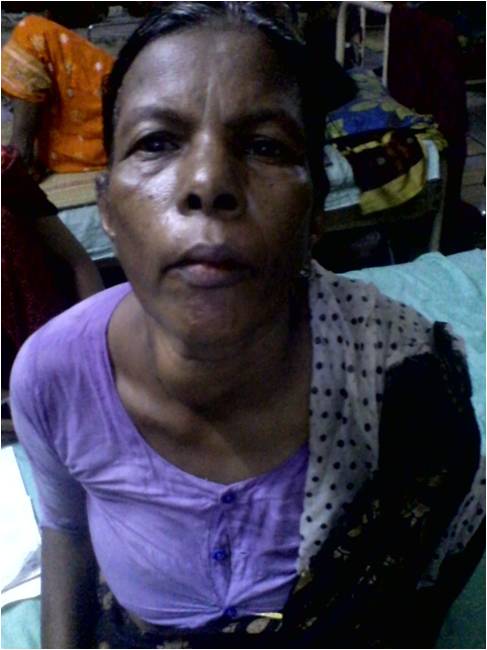 17.cross
FAQ
1.indication of thyroidectomy?
All proven malignant nodule
Cytologically diagnosed follicular carcinoma
Recurrent cystic nodule
Hyperparathyroidism
Cosmetic purpose
anxity
2.classification of thyroid swelling?
Thyroid swelling
1.goitre
Simple(euthyroid)
Diffuse
Multinodular
Toxic(hyperthyroid)
Diffuse
Multinodular
2.nodule
Simple(euthyroid)
Toxic(hyperthyroid)
A.on the basis of toxicosis
B.on the basis of causes
5%normal in adult people
50%prominent nodule of multinodular goiter
50%true solitary nodule
80%adenoma
Follicular
Hurthle
Colloid(most common)
Papillary
10%carcinoma(Dunhill's classification)
a.differentiated
papillary60%
follicular17%
papillofollicular
hurthle
b.undifferentiated
anaplastic13%
C.medullary6%
d.malignant
lymphoma
e.secondaries from
colon
kidney
melanoma
10%cyst
Fibrosis
Thyroiditis
c.on the basis of radio isotope study
hot-autonomous toxic nodule
warm-normally functioning
cold-non functioning
carcinoma
thyroiditis
thyroid cyst
haemorrhage
hot/warm in 99m technetium
but cold in I123scan- malignant
features of malignant nodule
any thyroid swelling
of any size
any number
any texture(soft,cystic,firm/hard)
any age
is malignant unless otherwise proved
plus
rapid onset and rapid increase in size
of denovo/pre existing swelling
pressure symptoms
fixity(due to infiltration)
horseness
Berry sign
Palpable lymphnodes
With family history
Medullary
6% papillary ca
Cardinal signs of thyrotoxicosis
Palpable thyroid with thrill/bruit
Detected over upper lobe as superior thyroid artery is more superficial)
Tremor of hand and tongue
Tachycardia
Exopthalmos
D/D of ca.thyroid
simple MNG
Solitary nodule of other causes
Riedel's thyroiditis
follicular adenoma
D/D of thyrotoxicosis
Anxiety neurosis
Phaechromacytoma
Malabsorption syndrome
DM
D/D of NTMNG
colloid nodule
ch.thyroiditis
ca.thyroid
3.Features of AN to differentiate from thyrotoxicosis
No thyroid enlargement
Hand cold and moist
Sleeping pulse normal
4.Why thyroid moves with deglutition
Due to berry's ligament
(condensed vascular pre tracheal fascia
Above medially and behind to cricoids
Pre tracheal fascia attached to larynx,trachea
Inferior constrictor muscle
5.When thyroid doesn't move with deglutition
Anaplastic
Ca.thyroid
Intra thoracic
Retrosternal
Riedel's(encasement of trachea)
Massive thyroid
6.indication of MNG surgery
cosmetic
retrosternal
signs of compression
suspected neoplasm
7.indication of solitary nodule surgery
all proven malignant nodule
follicular carcinoma
cystic nodule(recurring after aspiration)
hyper functioning
patients anxiety
obstructive symptoms
cosmetic
8.how much tissue is kept in subtotal thyroidectomy
4gm/thumb size/tissuecovering tracheo oesophageal groove in both side
9.how much tissue is kept in near thyroidectomy
4gm/thumb size/tissuecovering tracheo oesophageal groove in one  side
10.advantage of TT/NTT/STT in differentiated tumor?
i.remove all intra thyroidal tumor
ii.occult side clearance
iii.renders TG more sensitive to diagnose residual/recurrent/metastatic ca.
iv.allows WBS and RIA
10.advantage  and disadvantage of FNAC
diagnostic for colloid nodule
good for differentiation of benign and malignant lesion of papillary groeth (except follicular adenoma and carcinoma)
can differentiate papillary adenoma and follicular adenoma but not follicular adenoma and carcinoma
11.how follicular carcinoma can be diagnosed ?
by biopsy9frozen section / hemithyroidectomy biopsy)
as its diagnosed by vascular invasion
12.importance of USG
differentiate cystic and solid lesion
needed for diagnosis of occult / impalpable nodules in suspected solitary nodule
usg guided FNAC
13.importance of true cut needle biopsy
for anaplastic growth/carcinoma
14.is LLTRT is indicated in sub total thyroidectomy
indicated in endemic zone only
15.
T3=1.5-3nmol
T4=75-100nmol
TSH=.3-3.3m IU/lit
Free T3=3.5-7.5pmol/L
free T4=10-30pmol/L
16.horner's sign?
Horner's signDroping of upper eye lid(ptosis)

Anhydrosis

Miosis(paralysis of dilator puilae)

Absent ciliospiral reflex)

Flushing of face/congestion

Horner's syndrome
17.different neck swellings?
Sub mandibular

Carotid

Posterior triangle

midline

CysticRanula

Retention cyst

Dermoid(sub lingual)

Brancheal cyst

Cold abscess

Carotid aneurysm

Cystadenoma of lateral lobe of thyroid

Laryngocele

Cystic hygroma

Solitary lymphatic cyst

Cold abscess

Pharyngeal pouch

Subclavian aneurysm

Ranula

Subhyoid busal cyst

TGC

Cyst on isthmus

Cold abscess

Aneurysm of innominateartery

SolidSubmandibularTumor

Sialitis

Sialolithiasis

Sjogren           syndrome

Lymphnode

Branchogenic carcinoma

CBT

Solid swelling of lateral lobe of thyroid

Sternomastoid tumor

Lymphnode

Cervical rib

L.N

L.N

Pre laryngeal

Pre tracheal

Thyroid

Diffuse

Solitary nodule